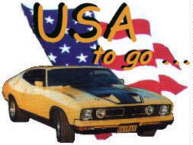 Our on-going feature article of Mad Mark and his awesome US bound XB GT Coupe.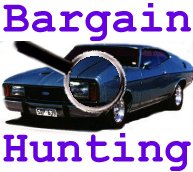 Up coming feature! Do you know how to spot a bargain priced coupe? If not I can tell you what to look for.
Last updated: 3rd October 2000

Designed and maintained by Brian Haines.




Well it's a new look site for Australian Falcon Coupes for 2000, in my continual struggle to keep you up to date with what is happening with not only my own coupes but everyone elses, I thought it neccessary to update my site to a more user friendly design and do away with the sometimes confusing frames.

This internet site is dedicated to Falcon Coupes made in Australia from 1972 to 1979. I and many others agree that these are some of the best looking vehicles ever made. The falcon coupe line up includes the XA (1972- 1973), XB (1973-1976) and XC (1976-1979). There were also other ford coupes that will be discussed in this page including the limited edition XC cobra (1978) and XB John Goss (1975). An LTD version called a Landau was also introduced in 1973 but was dropped from the lineup in 1976 due to poor selling. Enjoy the site and don't forget to leave a message.


My XC GS coupe is now Sold!

Whats New?

---




Please enjoy the site, but before you go, remember to sign the Guest Book.


[ Sign my NEW GuestBook ] - [ Read my NEW GuestBook ] - [ Read my OLD GuestBook ]






---




AUSTRALIAN FALCON COUPES™ © 2000 BRIAN HAINES. ALL RIGHTS RESERVED. ANY UNAUTHORISED DUPLICATION OF THE CONTENTS OF THIS INTERNET SITE WILL BE SUBJECT TO LEGAL ACTION.